Earth Construction in Morocco
When tradition meets innovation

Note that the workshop will be given mainly in English, but partly in French.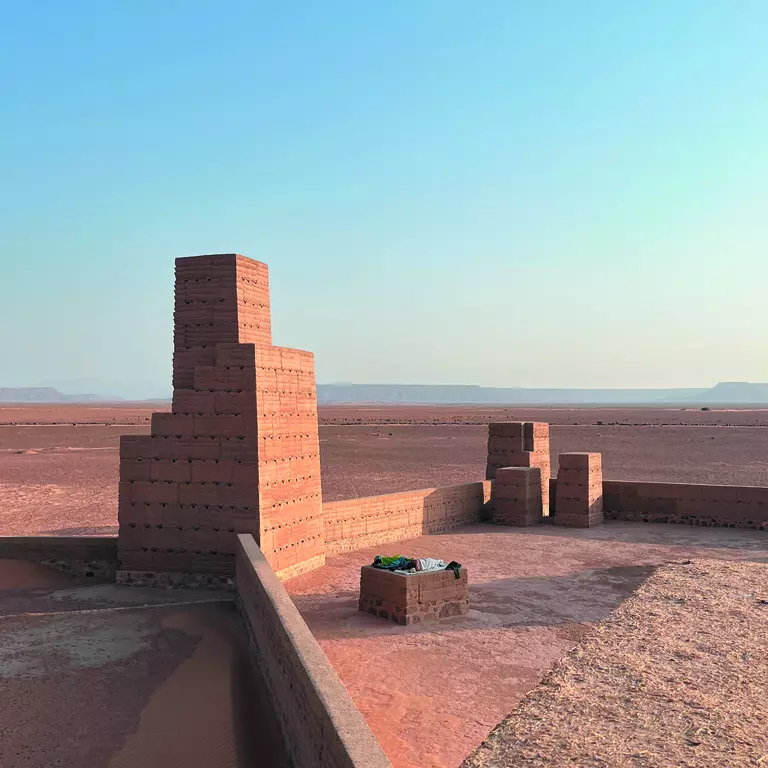 This workshop in Ouled Merzoug, a small village in the heart of Morocco, is organised by the postgraduate Building Beyond Borders (BBB) of the Faculty of Architecture and Arts of Hasselt University, in collaboration with BC.
BC and the postgraduate program have a history in the village, building up close relationships with the local craftsman and community. The aim of the workshop is to promote and spread vernacular knowledge about ecological, bioclimatic building, using natural materials such as raw earth, to valorise local knowledge and question the current way of constructing. The participants are hosted by the local woman's association, in their building, realised during a former BBB program.
For more detailed information, go to the website of Building Beyond Borders here.